Tracy Jones, BCBA, has been awarded Mentor of the Year 2023.
We are excited to announce that Tracy Jones, BCBA, has been awarded Mentor of the Year 2023! She has dedicated her career to guiding and mentoring trainees at
to successfully gain their BCBA certification with the BACB. Her mentees have spoken - and they have named her 'Best BCBA Supervisor 2023'.

At
, the Mentor of the Year Award is given to an outstanding BCBA, who is not only a exemplary role model, but who also encourages trainee involvement in professional opportunities and provides exceptional academic and professional preparation advisement. Mentors are an important part of personal and professional development. They are guides through times when people need someone that is able to point them in the right direction.

Good mentors are enthusiastic people, enjoying the role they play in helping others achieve their goals. And Tracy certainly has all of these qualities. Her enthusiasm for Applied Behavior Analysis (ABA), BCBA Exam Prep, and helping trainees reach their goals with the Behavior Analyst Certification Board (BACB) is nothing short of extraordinary.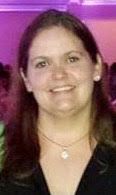 Tracy is a Board Certified Behavior Analyst and Clinical Supervisor in Illinois. She has devoted her career to increasing the independence of her clients, ages 2 to 65 years old. She is an experienced special education teacher. While working in the school setting, she has taught within self-contained and inclusion instructional placements.

Tracy has also provided behavior intervention services within residential facilities, in her client's homes and clinic settings. She has exceptional skills collaborating with schools, related service providers and parents. She has experience with various assessment tools and currently utilizes the VB-MAPP, Vineland, AFLS and EFL when working with her clients.

Tracy has a Bachelors Degree in Special Education, a Master of Arts Degree in Educational Leadership and received her Applied Behavior Analysis certification through the Florida Institute of Technology. She passed the BCBA exam May 2017 and loves to share her many study strategies with her BCBA-trainees.
Tracy you're the best! I'm so lucky to have you as my supervisor!
Maya A.
Tracy has been awesome! She has always worked with me and answered my questions in a timely fashion. She explores things and options with me. Tracy is real and keeps it real which I appreciate. Congratulations to Tracy!!
Cassandra M.
Tracy is an amazing supervisor. Tracy is a very conscientious supervisor who is attentive to the needs of all her trainees. Additionally, she's very flexible when it comes to scheduling meetings. She's always willing answer questions and offer suggestions on how to more effectively run sessions with clients.
Fareed A.
I have been with Tracy for about 4 months. I have really enjoyed her as a supervisor. She is all about my professional growth and where I need support. She is also very flexible and understanding. You can tell she is dedicated and passionate about what she does.
Kara S.
What I love about Tracy is she is very accommodating especially with our schedule as I am on the other side of the world. She gives behaviorally practical inputs when we talk about a case which is really helpful and time can gone so fast when we have group meetings. She is one if a kind and I am really glad she is my supervisor. Congratulations Tracy! You deserve it! Much love and Godbless.
Marielle I.
After a couple of weeks of searching for a supervisor, I found ATCC and they matched me up with Tracy. From the first conversation we had we clicked instantly and I knew she was the best person to work with. She was nice and knowledgeable and made me feel like I was doing the right thing by pursuing this. After speaking with her I stopped looking for someone for supervision, knowing I found Tracy and she was it! Though I've only known her a short time I know that she will steer me right and im going to be the best BCBA ever due to working with her! CONGRATULATIONS TRACY YOU DESERVE THIS!!!!!
Tyquan G.
You are a great supervisor. Since I did not have much experience in this field, you explained the evaluation tools, ethic requirement and expectation of the field with detail and a lot of samples. You also helped me to prepare my BCBA exam. Thank you, Tracy.
Amy C.
Three cheers for Tracy! No one is more deserving of such an accolade. Tracy is a stellar supervisor who motivates her supervisees with her passion for the profession and practice of ABA. Her unique sense of humor, creativity, and enthusiasm for all things behavior analytic makes supervision both educational and interesting.
Jennifer C.
I've had a wonderful experience being supervised by Tracy. She is very personable and makes time for me with any questions I may have. She is professional and experienced with a great sense of humor. Tracy makes supervision fun and challenging. I'm thankful to have her as my supervisor.
Stephanie P.
Tracy is an amazing supervisor. She has helped me immensely with gaining fluency with the key concepts and vocabulary needed as we prepare to take the BCBA exam. She makes the material engaging and relatable. She is also a great thought partner that has helped me develop additional awareness and skills for how to translate the learned material into my everyday practices.
Delfa G.
I have worked with Tracy for only 3 weeks, so far, but I feel I am going far with her help. I am happy to have her as my supervisor. Keep up the good work Tracy!
Veronicah N.
Guaranteed Security using one of the most advanced encrypted systems on the market.
The information in this page is being processed and encrypted securely using industry-leading encryption and fraud prevention tools.
Begin My BCBA Supervision
Don't Go!
Before you leave, join our ATCC member club today and get free resources and the latest information from industry experts on working in the field of ABA therapy, helping children with autism, starting a new career, choosing an RBT training, BCBA Supervision, and much more...for FREE
Announcement:
Two new sections Added to your Introductory Lesson.
Two sections have just been added to your Introductory Lesson in your Full RBT Certification Program. Please access your Introductory Lesson and complete your Start Date Form & Upload Your ID. *If you need assistance remembering your start date, please text your BCBA, Katie Cook, at 949-923-5323.