Parenting Autism - The Journey
Parent's Guide to Supporting yourself and your child with autism taught by Maria Rodriguez, proud military wife and boy mom of a 14 and 11 year old. Her youngest son was diagnosed with Autism when he was 5-years-old. Through this journey, she has learned that finding the right supports have been imperative for him and her family.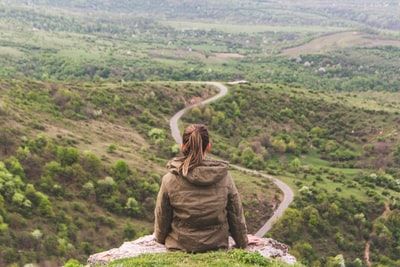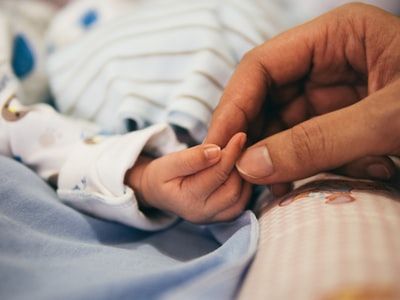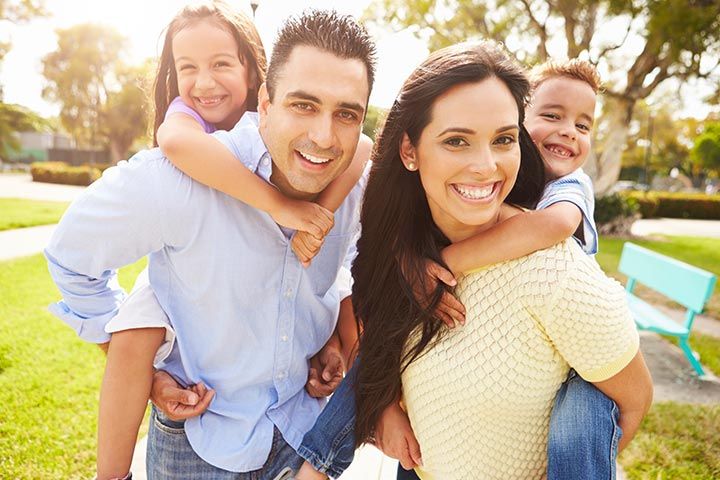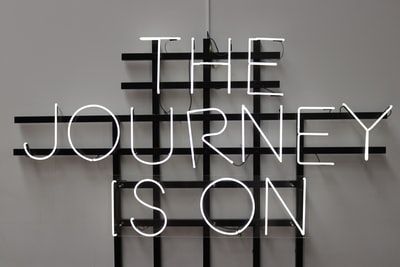 About three years ago, I found an article that read "PTSD in Mother's Who Have Children with Special Needs" and I was very confused. I didn't understand what Post Traumatic Stress Disorder (PTSD) had to do with parenting a child with special needs. I have to be honest that article opened my eyes in understanding that I needed to adopt some self-care to heal myself. My body and mind was demonstrating characteristics PTSD and I will explain to you why - and how to handle it.
Maria Rodriguez
support the healing process
Hello my name is Maria Rodriguez. I am a proud military wife, Educational Specialist, and boy mom of a 15 and 12 year old. My youngest son was diagnosed with Autism when he was 5-years-old. Through this journey, I have learned that finding the right supports have been imperative for him and our family.

When this journey began, I was a parent knocking on doors asking for someone to simply just listen, but instead I found professionals who pointed their fingers at me and accused me of being a "bad" parent. As parents, our children's behaviors are often seen as the product of unruly parenting. The reality was, at that time, I was a single mom because my husband was deployed to Iraq. Therefore, all I needed was one professional to actually see what I saw, listen to my concerns , and to have a non-judgmental perception of me. This process took 3 years. And, in these 3 years, we lost early intervention and I endured years of blaming myself.

It took me many more years to heal, so I could educate myself to be able to find the proper services for my son. I wanted to be part of the system where my son was struggling the most, public school, so I attended the University of La Verne and earned a credential as an Educational Specialist and a Masters in Special Education.

I finally found strategies that helped both at school and at home because consistency across both settings would allow for generalization. For the past 5 years, as a Special Education teacher, I have dedicated myself to see every single student in my caseload as if he or she was my own child. I am a true advocate for my students and their families.

My hope is to reach out to other families who are struggling, to support the healing process, and to guide them through their journey!
Guaranteed Security using one of the most advanced encrypted systems on the market.
The information in this page is being processed and encrypted securely using industry-leading encryption and fraud prevention tools.
ABA TRAINING & CERTIFICATION FOR EVERYONE
We've got you covered!
RBT Training, Competency Assessments, Exam Prep, and More...
ATCC offers comprehensive RBT training options to help individuals become certified Registered Behavior Technicians® (RBTs). With their Full RBT Certification Program, participants receive the 40-Hour RBT Curriculum, live instructor meetings, competency assessment preparation, background check, exam study resources, and more. ATCC also provides a self-paced program for flexible learning. Their training options provide the knowledge and support needed to succeed in the field of Applied Behavior Analysis (ABA).
Online BCBA Supervision for Efficient Completion of Fieldwork Hours
ATCC offers exceptional Online BCBA supervision for graduate students seeking their own BCBA certification. We provide regular monthly BCBA supervision at 5% supervised hours per month, as well as concentrated supervision at 10% supervised hours per month. Both options offer professional guidance and support to help students remotely complete their required fieldwork hours efficiently.
Compassionate Caregiver Training: Navigating Autism with Confidence
Unlock your potential as a caregiver with ATCC's comprehensive caregiver training programs. Join "Parenting Autism - The Journey" to receive guidance and support in navigating the challenges of parenting a child with autism. Engage in interactive learning with "Thriving with Autism: Activities-in-Action" to turn playtime into therapy time. Explore the world of autism with "Discovering Autism" and gain valuable insights. And don't miss out on the convenience of the "Behavior Bot" for personalized support from a compassionate and ABA trained Chatbot curated specifically to meet your unique parenting needs.
Meet the requirements of California's AB-1172 training with ATCC's comprehensive Online Training
Easily meet the requirements of California's AB-1172 behavior training at ATCC! Our online AB-1172 Behavior Training for CALIFORNIA NPS & NPA is designed to ensure compliance and provide staff with the necessary skills and knowledge to work effectively with students. Flexible online access, complete the training at your own pace within 90-minutes, and receive a personalized downloadable PDF Certificate of Completion. Bulk training codes available for simple purchase for organizations in need of full staff training.
Join ATCC's Affiliate Program and Earn Monthly Income!
Earn ongoing monthly income with ATCC's free affiliate program! Join in just 1 minute and start promoting our high-quality ABA training and certification services. With a generous 10% commission, it's never been easier to make money. Simply share your unique affiliate ID and earn 10% not only on the initial sale but also on any recurring payments. Our program is simple to use and understand, making it a great opportunity for anyone looking to boost their income. Sign up today and start earning with ATCC!

Don't Go!
Before you leave, join our ATCC member club today and get free resources and the latest information from industry experts on working in the field of ABA therapy, helping children with autism, starting a new career, choosing an RBT training, BCBA Supervision, and much more...for FREE
Announcement:
Two new sections Added to your Introductory Lesson.
Two sections have just been added to your Introductory Lesson in your Full RBT Certification Program. Please access your Introductory Lesson and complete your Start Date Form & Upload Your ID. *If you need assistance remembering your start date, please text your BCBA, Katie Cook, at 949-923-5323.